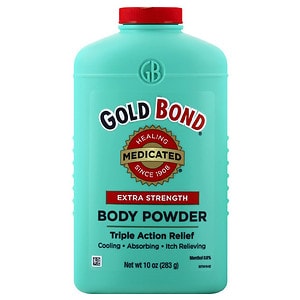 CNF HQ
-- Summer got a little busy around the Complete Non-Factor. Ol' Man Thunda is doing God's work on his bicycle riding across this great country in the name of charity, no doubt slugging micro brews and courting the hippest road broads. Stay hydrated out there, Thunda. Keep up with that adventurous hill climber
here.
Offer that man a couch to crash on if he's riding through your town - I've seen the french green bean ass hammock where he lays his hat, shit cannot be comfortable no matter what he says. Ladies, all he asks is you massage his calves 'til he falls asleep, yeah those biker cats are a strange lot.
Ya boy rightchea had to up and move the Complete Non-Factor HQ and will be for the rest of the summer because you know I move slow, never in a hurry. Been staying hydrated in this muggy ass pad, always on that talc tip. On the bright side, CNF HQ finally got re-connected to the great world wide web and slowly getting back in the media game and in touch with that so called real world. So on that note, some thoughts:
Most CNF readers probably don't know we're NBA heads here. That's my fault because the CNF Sports site never got more than a logo, but it's coming - Look around draft time (shit, that's in 2 days). Anyways, I need to give massive respect to the Spurs and Heat for the best NBA Finals since the 90's, easily. That's something I never thought I'd say, being that I always hated the Spurs growing up and like a lot of other people can't ever root for that Heat team.
A funny thing happened watching those Finals though, I got past all that shit - none of it matters when the game I love is played the right way and at such a high level. I will say that I still really dislike that Heat roster, but instead of focusing on how annoying those guys were, I let it add to the great narrative the series had. All great series must have the villains, the crooks. As for the Spurs, the way they ball has been more and more appreciated by me with each year, the older I get - surely not a coincidence. This is something I'm planning on exploring more in depth on the
CNFSports
site, so I'll save it til then because when it comes to basketball I can get long winded. Hint: the article I have planned is going to focus a lot on a certain Miami Heat forward and long time villain of me and my fellow Washington fans.
WHAT ABOUT THE TUNES GET TO THE TUNES
Like i said earlier I was out of the game for a bit, and SHIT, I came back a
strong
crop of tracks already destined for constant summer rotation. These are a few that deserve top billing for CNF's On Blast summer series:
Bronson's new EP is so solid it was hard to choose which track to post. Definitely check out "Strictly 4 My Jeeps" (another hilarious video), and "Alligator."
This Disclosure album is dutty. Had this hook stuck in my brain for the past week or so.
CNF legend Gangsta Gibbs is back again in time for summer with ESGN. Lotta great tracks you've prob already heard but "The Color Purple" is our current favorite. Also on ESGN,
THE RETURN OF BIG KILL!
Alright I had to post both of these Smith Western's tracks because they are the best 1-2 punch to open an album in a while. This is one chill album with a lot of great hooks and guitar work/atmosphere to boot. This is the CNF go to summer album in this very young season. Stay tuned.